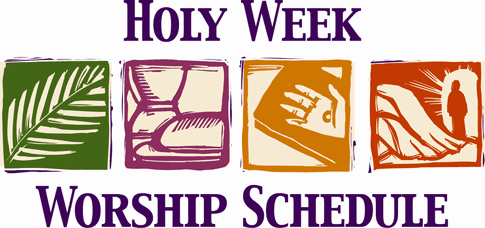 Jesus said the temple would be torn down. Jesus got into trouble with those who were in power – both in religion and politics. If you want to hold on to power, Holy Week is not for you. The beautiful sanctuary that has served the people for generations will be destroyed. Grandparents and great-grandparents were proud founding families and everyone had a story to tell, whose ancestor laid which stone and made such and such contributions. Access to this sacred space was strictly limited by cast and influence, and money. If you are not here to bring your tithe, what are you here for then? Pay up or go home.
Jesus came to Jerusalem and right from the start he didn't fit in. He was supposed to come as the mighty king who re-establishes King David's glory – with class and power and authority. Instead Palm Sunday is the celebration of a rag tag bunch of underdogs sneaking into the city on the poor side of town. Please join us for this humble experience on Sunday, April 14th at 10 am.
Church is not a place for the strong. Remember how Jesus shared his last meal with his disciples: "Truly I tell you, one of you will betray me, one who is eating with me." The people who come to church know that they mess up. They are the ones who understand that they can't get it all right. We fail. We are the communion of saints, not the communion of the perfect. We gather in holy imperfection. Join us for a sinful meal on Maundy Thursday, April 18th at 6pm. The church council will provide appetizer and main course. You are invited to share desserts.
This week before holy week, our congregation has two funerals. Death is a constant companion in our lives. Good Friday stands as a powerful reminder for that. God Almighty has not shied away from the gruesome experience of human dying. God has experienced the pain and agony and loss just like we do. That's what Good Friday is all about when we retell the story of Jesus's crucifixion. Join us for lunch on Good Friday, April 19th at 11:15, followed by the service at noon.
The tables in parish hall are decorated with Easter bunnies. They are a symbol of life. Easter is the hope that death does not have the final say. That is best expressed through symbols like bunnies and eggs. Bunnies produce new life quickly. Eggs look like dead rocks rolled in front of the grave but eventually a little beak comes out announcing new life. Join us for the celebration of resurrection joy on Easter Sunday, April 21st for breakfast and egg hunt at 9 am, followed by the service at 10 am.